Who are we?
Ian Miller - Company partner / Video Maker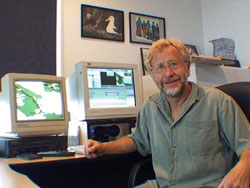 Ian has for more than 35 years been making videos mainly for television that have held the attention of millions of people.
From documentaries shot in Antarctica, South America, Africa, the Pacific, and every corner of New Zealand to working with such notable people as Sir Edmund Hillary, Mick Jagger, David Bowie, Prince Philip, Stars of New Zealand Television, and thousands of ordinary New Zealanders. Award winning shows like "Spot On", "Maggies Garden Show", "Fair Go", Drama, Sport, News and many others.
Ian too has been at the heart of making the video content of many successful sales campaigns, including producing the South Island Advertising Supreme Award winning Hire Quip campaign Ads in 1999.
New digital systems mean that Ian can draw on his depth of skills in, producing, directing, writing, filming, and editing to tell your stories.
Nancy Miller - Company Partner / Production assistant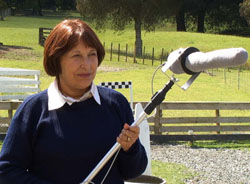 Part also of the I See! Video team is Nancy Miller. She employs the skills in camera assisting and sound, she learnt working with Ian since the early 90s in free-lance TV and commercial video programme making.