I See! Video
Do you want to sell more?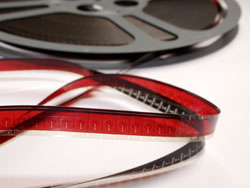 Our Videos help our clients make more sales
Based at Whangaparaoa just 30 minutes north of Auckland city, and serving all of New Zealand. I See! Video is a maker of audio/video productions to tell business stories. On DVD, CD ROM, TV, Tape, or over Broadband Internet.
Businesses need to communicate internally to staff and externally to clients and potential clients.
We do that all in the totally accessible, and familiar language of pictures and sound.
Are you and your products or services known, trusted, and liked, by your current and potential customers?
I See! Video stories are a tool to present the people of your businesses, and your products or services, to factually inform and emotionally engage. Clients will know who you are, what you do, then believe and buy.
We can get that to happen
I See! Video business stories can, show people or things in action. Express ideas and values. They can create brand awareness, company awareness, support and instruct clients, generate new clients, support presentations, inform staff, differentiate businesses from the competition, or perhaps announce new developments.
By cutting through the clutter
The true currency in the modern marketplace is people's time. There is never enough. Bombarded daily with info there is a scramble to get the attention of people to be aware of what businesses want to say. I See! Videos' capture the attention of target audiences to clients' business messages.
Watch our introductory video clip: